Successful annual giving campaigns don't just happen. To ensure the long-term viability of your annual giving program, you and your team need to pay particular attention to a crucial aspect of the process: stewardship.
Stewardship is the non-profit version of customer service.
And as with any kind of customer service, you need to show you care to keep your donors loyal to your cause. The benefits are increased donor retention, and ultimately, higher giving levels.
Stewardship is about building and nurturing relationships. Stewarding a donor after they've made a gift is much like cultivating a prospect before they make a donation. It encompasses a whole set of activities to strengthen and deepen the connection your donor has with your institution.
In this post, we dive into some of the best practices for annual giving stewardship, to set you on the path to a long and fruitful relationship with your donors.
1. Start With "Thank You"
It should go without saying, but the first step to building a relationship with your annual giving donors is to thank them. We're talking about something more than an impersonal email acknowledging receipt of their gift, though.
Try to make it personal. Even if you don't have the resources to send a hand-written letter or card, a quick note with handwritten signature on a standard letter is still better than a cold form letter.
For online donors, you can send them to a "Thank You" page that details how your institution is going to use their gift and who will benefit. McMaster University took it a step further in 2015 and thanked their donors on social media: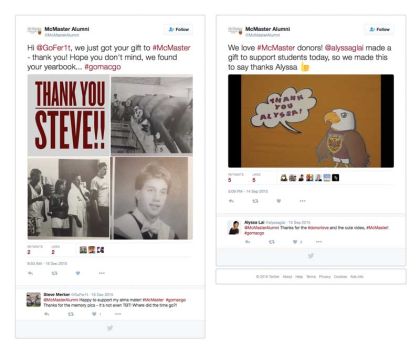 Just add an optional field on your online donation form to collect the giver's social media handle(s), and you can do the same.
Thank-you videos are another way to take your gift acknowledgement up a notch. The University of Queensland took a unique approach with their 2014 donor appreciation video. Shot from the perspective of a future student (class of 2026), the video describes the impact of donors' gifts, from the university's founding to the establishment of athletic scholarships.
Whatever approach you decide on, make sure you thank your donors promptly and sincerely. They're real people, and they appreciate an acknowledgement from a real person.
2. Create a Communications Plan
Once your annual giving starts to wind down at the end of the year, it's time to start planning campaign activities for the following year. And that should include a plan for communicating with your existing donors on an ongoing basis.
As a first step, map out all the stewardship activities your organization undertakes throughout the year. This example from Wealth Engine lets you list a simple summary of actions and timing. Filling that out might help you spot any overlaps or gaps in your existing communications strategy. Are you over-communicating with your donors? Or not communicating enough?
Once you have a handle on the stewarding activities your annual giving team can commit to, you can create more detailed communication plans around them.
For example, you could tie some communication activities to important dates or events at your institution — like class graduation, dedication ceremonies or the release of your annual report. Depending on the segmentation you have done on your donor base, you may be able to target certain people even more strategically.
The important thing is to plan your messaging and time it appropriately. Know what you want to say, and when to say it. But keep it donor-centric: Your communication with existing donors should be about more than just the ask.
3. Show Them Impact
In the 2013 Burk Donor Survey, 75% of respondents cited "information on results achieved with their gifts" as the top requirement for content that motivated them to give again in the future. Demonstrating accountability and impact builds trust with your supporters.
Build "impact-sharing" activities into your stewardship strategy. You can do this in any number of ways:
Include stories about individual beneficiaries of a program in your Annual Report.
Dedicate a page on your website to donor impact and update it regularly with real-live examples of your institution's programs at work.
Have scholarship recipients write letters or make videos to tell the story of gift impact in their own words.
Share news about research with real human outcomes in your newsletter. (See this example from the University of Alabama, where they describe how a major gift helped accelerate their research into Multiple Sclerosis and advance discoveries.)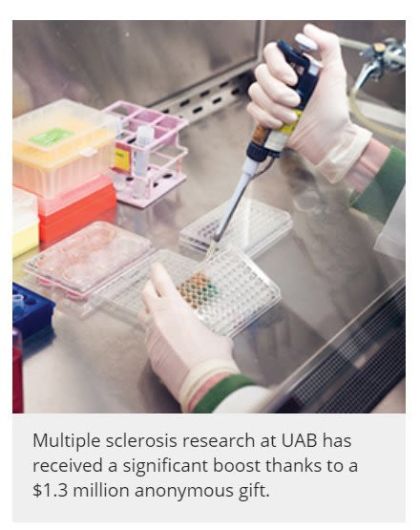 No matter what channels you use to communicate with your donors, use donor-centric language and make the impact of their gifts central to your messaging.
4. Encourage In-Person Interaction
When your donors feel more personally connected to your institution, they're more likely to give in the future. One way to deepen that connection is provide opportunities for in-person interaction.
Think about it: Would you be keen to give to an organization that only popped up in your inbox once a year? Or would you be more inclined to donate to an organization whose representatives you'd spent time with, outside of regular non-fundraising activities?
Hosting stewardship events — as opposed to fundraising events — gives you the opportunity to thank your donors face-to-face, and give them a more tangible experience of what your institution is about.
The type of event is up to you. You might host different events for different donor levels, or focus on a particular area of interest to certain donors.
Whether it's upscale and formal, like the University of Washington's Annual Recognition Gala, or something as simple as a campus tour, make sure you keep the focus on gratitude – not a request for more money. This activity is about showing them you care about more than just what's in their wallet.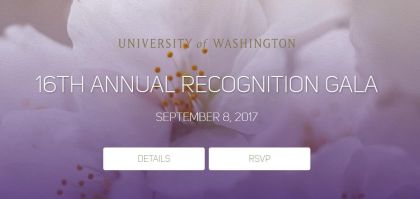 5. Create a Donor Recognition Program
Donor recognition programs are an excellent way to show appreciation for your donors in a more public and formal way. They go beyond the standard post-donation thank-you, and keep your institution top-of-mind outside of annual giving campaigns.
Most universities and colleges have formal tiered donor recognition programs, organized around gift size. The University of Chicago donor recognition program includes admission to different "giving societies" based on donation thresholds. Benefits range from recognition in a Roll of Donors to exclusive invitations to institution-sponsored events.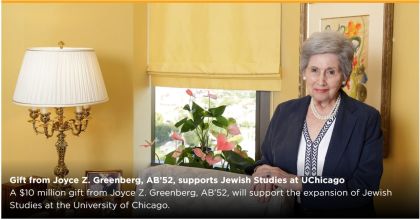 But recognition programs don't have to involve exclusive groups for people who make large gifts. In fact, you should have a recognition framework in place to make all your supporters feel included and recognized.
Another way to recognize donors is to allow them to tell their own stories. Boston University has a dedicated page on their annual campaign site for donor stories. It's a nice way to put a human face on the university's supporters, and it's also smart — when new donors see people like themselves (or people they wish were like themselves) make the case for giving, it can trigger a social desirability effect. They want to be seen the same way.
Done right, a donor recognition program can act as an incentive for your supporters to continue giving, year after year.
Annual Giving Isn't Just for Year-End
Many fundraising organizations are hyper-focused on gaining new donors for their annual giving campaign. This is completely understandable — it is important to keep expanding your donor base. But smart advancement professionals are keenly aware that nurturing existing supporters is critical to creating a predictable and sustainable fundraising base for the long-term.
People who have given to a cause or institution in the past are far more likely to give again. Stewardship — and a formalized plan that captures all its related activities — is the way we make sure we don't let those donors slip through the cracks.
Not every advancement office has the resources to give personalized attention to their annual giving donors — but if you use the tips described in this article, you'll be well on your way to turning new donors into recurring donors for years to come!